Leading Cosmetic / Breast Surgeon in Indiana — Meet Dr. Wally Zollman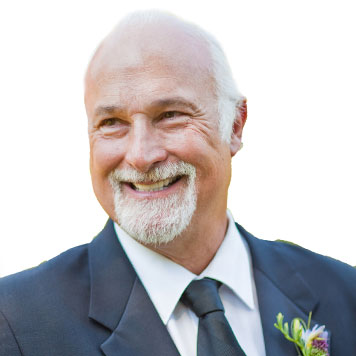 Dr. Wally Zollman did not earn his reputation as a leading cosmetic surgeon by mistake. He has spent years honing his skills as a liposuction authority and breast surgeon. Providing patients with desired results from plastic surgery procedures, Dr. Wally Zollman built his reputation one patient at a time.
Dr. Zollman is an angel. He saved my life (literally), and I am forever grateful for what he did for me. 24 years and still going with the best results that are so unnoticeable. Thank you Dr. Zollman!

Abby Birnell

February 27, 2018

12345
Dr. Zollman's Beginnings as a Cosmetic Surgeon
Dr. Wally Zollman attended the Indiana University School of Medicine and received his Doctor of Medicine (M.D.) degree from the renowned medical school in 1970. With a desire to become a cosmetic surgeon, Dr. Wally Zollman went to the University of Mississippi School of Medicine to complete his residency in general surgery and then 2 years later in plastic surgery.
Upon completion of his plastic surgery residency, Dr. Wally Zollman returned to Indianapolis in 1977 to establish his private practice. Dr. Zollman is an experienced plastic surgeon in trauma, congenital and reconstructive surgery, but now specializes in cosmetic surgery.
Dr. Wally Zollman is board certified by the American Board of Plastic Surgery (ABPS).
Pioneering Efforts as a Liposuction Expert and Breast Surgeon in Indiana
Always interested in improving patients' lives, Dr. Wally Zollman constantly strives to stay innovative in his procedures and practices. He was a pioneering breast surgeon who embraced the use of saline breast implants and was the initial breast surgeon in Indiana to place the saline implants behind all the chest muscles.
Dr. Zollman is also well-known for his expertise in liposuction and is highly experienced with ultrasonic and basic tumescent liposuction techniques.
A Glimpse into Dr. Wally Zollman's Life
Although Dr. Wally Zollman enjoys the time he spends as a premier cosmetic / breast surgeon, he also appreciates life outside of the operating room. Dr. Zollman is a family man who enjoys spending time with his wife, two daughters, son, and 3 grandchildren. Dr. Wally Zollman is also an art enthusiast, having served as a trustee for the Indianapolis Museum of Art since 1992. He hybridizes daylilies and is a beekeeper.
Plastic Surgery-related Activities
Dr. Wally Zollman has used his skills as a talented communicator to lecture nationally and internationally on an array of plastic surgery procedures and issues. As a leading breast surgeon, he has spoken on subjects such as breast augmentation, breast reconstruction, fat grafting, trauma, and other women's health topics.
Recognized as an outstanding cosmetic surgeon, Dr. Wally Zollman has been featured in various publications. His writing talents were also used on two educational films about plastic surgery.
In addition to being board certified by ABPS, cosmetic surgeon Wally Zollman, M.D., is a fellow of the Indiana chapter and the national organization of the American College of Surgeons (ACS). He is also affiliated with the following organizations:
American Society of Plastic Surgeons (ASPS)
Indiana State Medical Association (ISMA)
Indianapolis Medical Society (IMS)
University of Mississippi Surgical Society
Hughes Campbell Society of Methodist Hospital
Contact Cosmetic / Breast Surgeon Wally Zollman
To learn more about the renowned breast / cosmetic surgeon who heads Zollman Plastic Surgery or to schedule a consultation for any of the cosmetic surgery procedures that he offers, contact Dr. Wally Zollman today.
Dr. Zollman is an expert plastic surgeon on RealSelf.