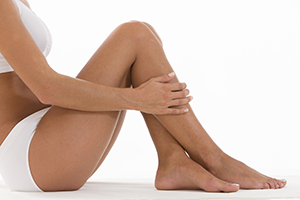 Liposuction, or liposculpture, is not a substitute for healthy weight loss through diet and exercise. However, many people simply cannot get areas of fat to go away, no matter how much they exercise or diet.
Are you someone who has spent countless hours in the gym or tried all sorts of fat-busting diets, only to see little change in your appearance? If so, Dr. Wally Zollman can help you through the liposuction techniques used at his practice. Dr. Zollman has also been recognized for his expertise in large volume liposuction.
General Liposuction Information
For many people, liposuction surgery is a starting point for a whole new diet and exercise regimen. For others, it is a way to combat areas of the body that have historically been a source of physical discomfort and unattractiveness. Liposuction can help you achieve a new waist, or a curvaceous new body, both of which can be hidden underneath your body's fat. Although they will be significantly noticeable, the long-term benefits of liposuction really depend on what your expectations are and how you choose to treat your body following the procedure.
While it is possible to undergo liposuction at almost any age, you will obtain the best results if your skin has enough elasticity to give your body some contour following fat removal. When skin is inelastic, as it can be in some older patients, the body's skin is more likely to sag after liposuction surgery, and the patient may therefore need a skin tightening procedure. Also, it is possible to regain the removed fat by overeating.
Types of Liposuction
Variables of the cosmetic surgery will be discussed during your liposuction consultation at our cosmetic surgery practice. Depending on your needs and desired results, Dr. Zollman may outline the other plastic surgery procedures, including a tummy tuck, buttock augmentation, and breast reduction, which can be combined with liposuction for a more optimal outcome. Dr. Zollman will also discuss the various liposuction procedures that are available, including tumescent liposuction, and even large volume liposuction.
Large Volume Liposuction
Large volume liposuction tends to refer to any liposuction procedures that remove more than five liters (approximately ten or eleven pounds) of fat. When performed by a less-experienced surgeon, large volume liposuction can be a dangerous surgical procedure. However, when a plastic surgeon has developed an expertise in large volume liposuction, the safety concerns are minimized and the results can be amazing.
Respected by his peers for his experience in large volume liposuction, our cosmetic surgeon has the necessary skills to provide you with peace of mind for your large volume liposuction surgery.
Dr. Zollman's reputation for his large volume liposuction extends beyond the Indianapolis area. In fact, he has worked with liposuction patients from throughout the United States and even Canada. Involving more fat removal than his average large volume liposuction procedure, Dr. Zollman successfully removed about 42 pounds of fat from a Canadian woman.
Because of the amount of fat removed during large volume liposuction, general anesthesia and a hospital stay are usually required for the procedure. Dr. Zollman can address these issues and any other concerns you may have about large volume liposuction — including whether or not you are a good candidate for the procedure — during your initial consultation.
Tumescent Liposuction
During the tumescent liposuction surgery favored by Indiana plastic surgeon Wally Zollman, M.D., large amounts of fluid (a mixture of saline and epinephrine) are injected into the area of the body where the fat will be removed. Tumescent liposuction (called "super-wet liposuction technique" by some surgeons) allows Dr. Zollman to more easily remove the fat. In addition, the tumescent liposuction technique reduces blood loss.
Liposuction Before and After Photos
Contact Leading Liposuction Surgeon in Indianapolis, Indiana
Whether they are interested in large volume liposuction or a standard procedure with tumescent liposuction,  patients can trust in the experience of Dr. Zollman. He is respected by other cosmetic surgeons and patients for his expertise in liposuction surgeries. To schedule a liposuction consultation, contact our plastic surgeon, Wally Zollman, M.D., today.