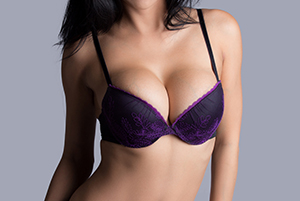 Nature is not always kind to a woman's breasts. Numerous factors ranging from pregnancy to breast feeding to fluctuations in weight can result in sagging or droopy breasts. Even just growing older can cause breasts to lose their youthful look and shape. To combat this seemingly unavoidable problem, many women turn to cosmetic surgery. A breast lift at our practice can help restore the natural curves of your body.
What Is a Breast Lift?
A breast lift (or mastopexy) is an aesthetic plastic surgery procedure designed to elevate the position of drooping breasts and restore a more symmetrical, youthful-looking shape. There are many different surgical breast lift techniques plastic surgeons may use to meet the unique needs and goals of their patients. For women who desire additional breast fullness and a firmer feel, breast implants can also be placed during the breast lift procedure. Each mastopexy should be personalized for the best results, making it important to have an open discussion with your plastic surgeon about your concerns and desired outcome.
Breast Lift Before & After Photos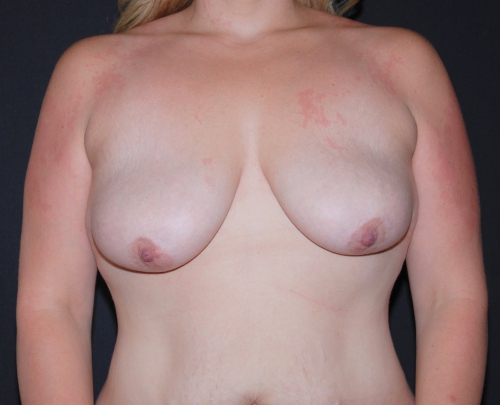 Before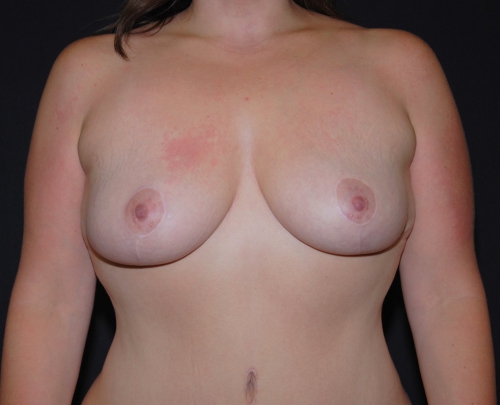 After
What Are My Breast Lift Options?
Before performing a breast lift or any cosmetic surgery, our cosmetic surgeon—Wally Zollman, M.D.—will discuss the various options available to you for the surgical procedure. Depending on your needs and desired results, Dr. Zollman can complete a breast lift by itself or perform the procedure in conjunction with breast augmentation or breast reduction surgeries.
There is a common procedure for performing a breast lift, but you may qualify for a modified version of this cosmetic surgery. Dr. Zollman will address these options when discussing the surgical procedure with you.
What Happens During Breast Lift Surgery?
The breast lift cosmetic surgery procedure used by plastic surgeon Wally Zollman, M.D., generally takes one to three hours. Because it is performed under general anesthesia, you will be asleep during the entire surgery.
During a basic breast lift, Dr. Zollman will make an incision that will outline the area of skin that will be removed. After removing the excess skin and tissue, he will reposition your nipple and areola into their higher position. To complete the cosmetic surgery, Dr. Zollman will use the remaining skin to reshape and tighten the breast before stitching the incision.
Thank you for making me feel whole for the first time in my life. I have much more self-confidence now, I feel beautiful in everything I wear. I love my breasts for the first time ever. My husband loves them also.
What Is Recovery Like After Breast Lift Surgery?
It is common to experience some initial swelling, bruising, and soreness after breast lift surgery. Prior to your procedure, you will be prescribed medication that can help you feel more comfortable as you recover. Dr. Zollman encourages patients to closely adhere to their post-operative care instructions and call our practice as soon as any questions or concerns arise. Most women feel well enough to return to work and normal daily schedules after about a week of recovery; however, Dr. Zollman advises breast lift patients to avoid strenuous activities and heavy lifting for several additional weeks. In order to track your healing progress, it is important to attend all of your scheduled follow-up appointments. Dr. Zollman will guide you through the recovery process and make sure you know what to expect at each phase.
Will I Have Breast Lift Scars?
Scars are an unavoidable reality of a breast lift; however, most women are surprised by how significantly their scars flatten and fade as they continue to heal and mature. Initially, scars typically appear more reddish and raised, but with time they increasingly blend with the surrounding skin. It is also important to know that one of Dr. Zollman's goals for breast lift surgery is to keep the incisions as hidden as possible to reduce the amount of visible scar tissue. Properly tending to your incisions as they heal and taking antibiotics as prescribed is also key for limiting scarring, as infection can lead to the formation of additional scar tissue. If you are concerned about the way scarring may look after surgery, we encourage you to examine before and after photos of Dr. Zollman's breast lift patients to get a more accurate idea of your potential results.
How Much Does Breast Lift Surgery Cost?
At Zollman Plastic Surgery, the average cost for a breast lift typically falls between $7,000 and $8,000. The overall price can fluctuate greatly from patient to patient based on the unique details of each personalized surgical plan. When calculating the estimated cost for mastopexy, there are many factors that determine pricing:
Proposed technique
Complexity of the procedure
Type of breast implants, if breast augmentation is combined with the lift
Surgeon's fees
Surgical facility fees and anesthesiology costs
Necessary post-operative garments and medications
If you want to find out how much your customized breast lift would cost, we welcome you to contact our practice to schedule a consultation with Dr. Zollman. Following your appointment, an estimate of your total cost for breast lift surgery can be presented to you for evaluation. There is no pressure to schedule your surgery, and you can learn about the payment methods we accept and/or submit applications for financing opportunities with Link Federal Credit Union and CareCredit®. These third-party lenders can provide qualified applicants with a variety of loan options designed to make paying for aesthetic treatment more affordable and convenient.
Contact Our Cosmetic Surgery Practice in Indiana
If you have any questions about a breast lift or other cosmetic surgery procedure at our plastic surgery practice, contact cosmetic surgeon Wally Zollman, M.D., today. By contacting Zollman Plastic Surgery, you can request additional information about our procedures, learn more about financing cosmetic surgery costs, or schedule a consultation with Dr. Zollman.