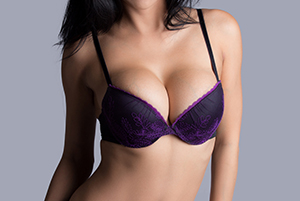 Nature is not always kind to a woman's breasts. Numerous factors ranging from pregnancy to breast feeding to fluctuations in weight can result in sagging or droopy breasts. Even just growing older can cause breasts to lose their natural elasticity. To combat this seemingly unavoidable problem, many women turn to cosmetic surgery. A breast lift at our practice can help restore the natural curves of your body.
Breast Lift Information
A breast lift (or mastopexy) is a cosmetic surgery procedure that was designed to elevate and restore sagging breasts. There are some variables during this type of cosmetic surgery, so for best results, it is important to have an open discussion with your surgeon when scheduling a breast lift.
Breast Lift Options
Before performing a breast lift or any cosmetic surgery, our cosmetic surgeon—Wally Zollman, M.D.—will discuss the various options available to you for the surgical procedure. Depending on your needs and desired results, Dr. Zollman can complete a breast lift by itself or perform the procedure in conjunction with breast augmentation or breast reduction surgeries.
There is a common procedure for performing a breast lift, but you may qualify for a modified version of this cosmetic surgery. Dr. Zollman will address these options when discussing the surgical procedure with you.
Breast Lift Surgical Procedure
The breast lift cosmetic surgery procedure used by plastic surgeon Wally Zollman, M.D., generally takes one to three hours. Because it is performed under general anesthesia, you will be asleep during the entire surgery.
During a basic breast lift, Dr. Zollman will make an incision that will outline the area of skin that will be removed. After removing the excess skin and tissue, he will reposition your nipple and areola into their higher position. To complete the cosmetic surgery, Dr. Zollman will use the remaining skin to reshape and tighten the breast before stitching the incision.
Thank you for making me feel whole for the first time in my life. I have much more self-confidence now, I feel beautiful in everything I wear. I love my breasts for the first time ever. My husband loves them also.
Breast Lift/Mastopexy Before and After Photos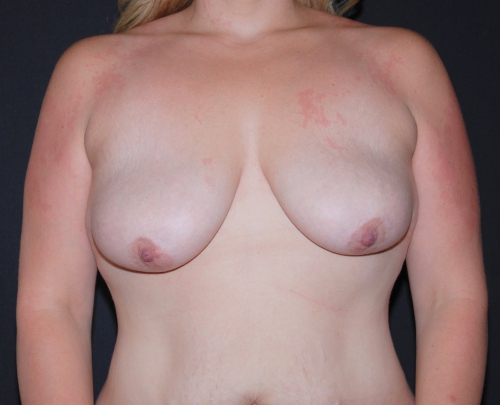 Before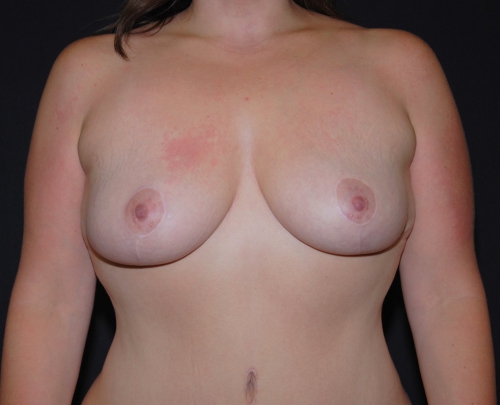 After
Contact Our Cosmetic Surgery Practice in Indiana
If you have any questions about a breast lift or other cosmetic surgery procedure at our plastic surgery practice, contact cosmetic surgeon Wally Zollman, M.D., today. By contacting Zollman Plastic Surgery, you can request additional information about our procedures, learn more about financing cosmetic surgery costs, or schedule a consultation with Dr. Zollman.