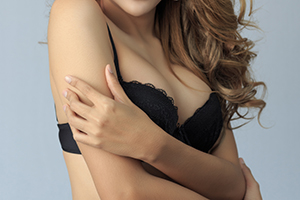 Bigger is not always better, especially when it comes to breasts. Oversized breasts may cause pain to the neck, back, and shoulders. They may cause mental and emotional anxiety as well. With disproportionately larger breasts, you may feel uncomfortable in your body. Dr. Wally Zollman, a leading breast reduction plastic surgeon, offers patients relief from the emotional distress and physical discomfort of oversized breasts.
Breast Reduction Information
An experienced breast reduction plastic surgeon in Indianapolis, Dr. Wally Zollman is aware of the numerous reasons why a woman may seek a breast reduction. He will not, however, know what you hope to gain from a breast reduction until you tell him. During a consultation, our plastic surgeon will help you decide if a breast reduction is the right cosmetic surgery for you. Dr. Zollman will explain the benefits and risks of breast reduction surgery, the possibility of combining the procedure with a breast lift, liposuction, or tummy tuck, and the surgical procedure itself.
Breast Reduction Surgical Procedure
The breast reduction procedure performed by plastic surgeon Wally Zollman, M.D., is usually completed in three hours. It is generally an outpatient procedure, so an overnight hospital stay is not required in most cases.
Dr. Zollman will begin the breast reduction surgery by making an incision below the natural curve of your breast and around the areola so that he may remove excess fat, skin, and tissue. He will then tighten the remaining skin around the reshaped breast and suture the incisions.
Your newly sculpted breasts may experience some initial swelling and discomfort after the breast reduction, but after the relatively short healing process, you will be able to enjoy the freedom of having smaller, more proportionate breasts.
Contact Our Plastic Surgeon
If you would like to speak with an experienced plastic surgeon who offers breast reduction surgery, contact Dr. Wally Zollman today. The staff at Zollman Plastic Surgery is happy to provide you with additional breast reduction information — or to schedule a consultation between you and Dr. Zollman.