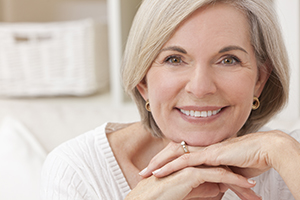 Your face greets you in the mirror, is the first thing that people notice when they meet you, and is used to validate your identity. It appears on your driver's license, passport, and other forms of identification. If the aging process, weight loss, or other factors have caused your face to take on characteristics you would like to change (including sagging skin, wrinkles, or areas of excess fat), customized facial plastic surgery can help you achieve the specific improvements you desire. For men and women experiencing moderate to significant facial aging in the lower two-thirds of the face, a facelift performed by our experienced plastic surgeon—Wally Zollman, MD—can create dramatic, yet natural-looking improvements.
What Is a Facelift?
A facelift, technically referred to as a rhytidectomy, can be used to counteract the loss of elasticity in facial skin, which leads to the formation of deep wrinkles and folds around your mouth and jaw, and creates the appearance of jowls or a double chin. A successful facelift performed by a skilled cosmetic surgeon like Dr. Zollman can diminish the effects of years of facial aging.
If you are interested in a facelift, Dr. Zollman can discuss the probable results of the procedure with you. During your plastic surgery consultation, he will highlight the problem areas that a facelift can improve (mostly the lower face and neck) and may propose a variety of complementary treatment options for you to consider. He might also suggest the possibility of achieving your desired results through less-invasive procedures, such as a "mini-lift" (also known as a MACS facelift) or facial liposuction.
Facelift Before and After Photos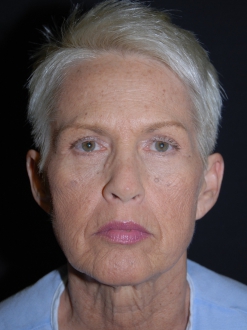 Before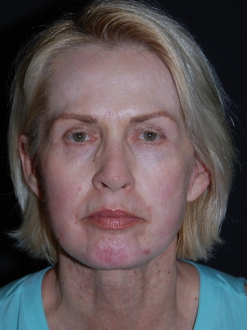 After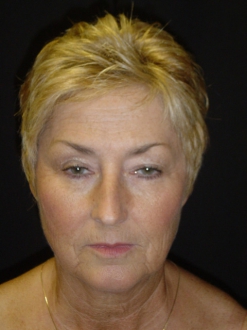 Before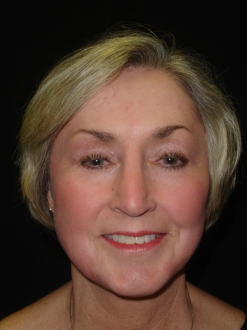 After
Who is a Candidate for Facelift Surgery?
Individuals who are candidates for facelift surgery are women and men in good overall health who are bothered by visible signs of facial aging present in the lower two-thirds of the face. These may include:
Sagging tissue in the lower midfacial region, along the jawline, and beneath the chin
Areas of accumulated fat
Jowls and general loss of jawline definition
Deep creases, folds, and wrinkles
Significant loss of skin elasticity
Presence of excess or stretched skin
Good candidates for facelift surgery are usually interested in the longer-lasting results that surgical intervention can provide. In many cases, ideal facelift candidates may have found that non-surgical facial rejuvenation options are no longer delivering adequate improvement on their own. Dr. Zollman determines candidacy for facelift surgery through a personal consultation with each patient. During this appointment, he performs an extensive health evaluation, reviews the patient's medical history, and assesses whether a facelift is the best procedure for achieving his or her goals. He also answers any questions and makes sure the patient has reasonable expectations for the outcome of surgery.
What Happens During Facelift Surgery?
Unlike facelift procedures of the past, the facelift technique that Dr. Zollman uses does more than merely tighten the skin of the face. Facelift surgery begins with an incision along the hairline, by the ear, on the chin, or along the earlobe. Next, Dr. Zollman removes the excess skin and fat that is causing the facial folds and wrinkles. After smoothing and tightening the remaining skin, Dr. Zollman will secure it with sutures to complete the facelift. This outpatient plastic surgery procedure may take up to three hours.
What is Recovery After Facelift Like?
Following facelift surgery, it is common to experience a certain degree of swelling and bruising. Any discomfort should be easily managed with prescribed medication and by closely following Dr. Zollman's post-operative instructions. During the first phase of recovery, it is important to keep the head elevated and apply ice as recommended to help minimize inflammation. Most individuals who undergo the facelift procedure are able to return to their normal activities within ten days to two weeks. Dr. Zollman typically advises patients to avoid strenuous activity for about six weeks.
For those who are interested in a shorter recovery period, the less-invasive MACS facelift can be an appealing alternative.
How Much Does Facelift Surgery Cost?
The average cost for a facelift at Zollman Plastic Surgery is usually between $8,000 and $9,000. The exact price for your procedure will depend upon the unique details of your treatment plan. Factors that are considered to determine the overall cost of your facelift procedure typically include:
Technique(s) used to accomplish the facelift
Complexity of the procedure
Anesthesiology fees
Additional procedures performed during the surgery (i.e. facial liposuction, neck lift techniques, eyelid lift, laser skin resurfacing, etc.)
Post-op medication costs
Following your consultation with Dr. Zollman, you will receive a detailed price quote for the cost of your customized facial rejuvenation plan. At this time, you can learn all about the payment options that we accept, as well as plastic surgery financing opportunities offered by trusted third-party lenders. Qualified applicants can take advantage of low-interest/zero-interest loans and flexible monthly payment plans through CareCredit® and Link Federal Credit Union. With the help of financing, getting the plastic surgery you want can be more affordable and convenient than you think. For more about pricing and financing, we encourage you to contact Zollman Plastic Surgery to speak with a knowledgeable member of our team.
What Other Facial Rejuvenation Options Can Complement a Facelift?
Facelift surgery can be performed alone or in various combinations with other facial rejuvenation procedures for optimal results. In addition to having mastered multiple facelift techniques—including the MACS facelift—Dr. Zollman is skilled in performing a wide array of facial plastic surgeries and non-surgical treatments at Zollman Plastic Surgery, such as:
During your personal consultation with Dr. Zollman, he will examine your face and listen to your cosmetic goals so that he can develop an individualized treatment plan suited to your unique needs. He may recommend a single surgery or a combination of treatments that can provide you with comprehensive facial rejuvenation. Dr. Zollman's ultimate goal is always to help you look and feel your very best.
Dr. Zollman and Staff,
I want to take the opportunity to thank you for doing such a beautiful job with my facelift. I am thrilled with my new looks. My teenage daughter thinks I look so much younger. I feel like it's Christmas! What a wonderful feeling to look like I've taken 15 years off my face. The results were perfect Dr. Zollman! I would recommend anyone to you.
Contact Zollman Plastic Surgery
To learn more about facelift surgery and other facial rejuvenation options we offer, contact Zollman Plastic Surgery today. Dr. Zollman and his team are known for their excellence, professionalism, courtesy, and reputation for stellar patient care. A personal plastic surgery consultation with Dr. Zollman can provide you with more information on all of our services and procedures.