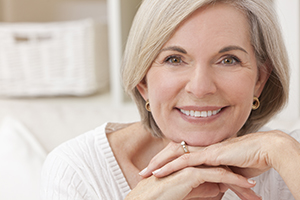 Your face greets you in the mirror, is the first thing that people notice when they meet you, and is used to validate your identity. It appears on your driver's license, passport, and other forms of identification. If the aging process, weight loss, or other factors have caused your face to take on characteristics that you find unbecoming (including sagging skin, wrinkles, or a crooked nose), you can have them corrected with facial plastic surgery. A facelift, rhinoplasty, or other plastic surgery procedure by cosmetic surgeon Wally Zollman, M.D. can help.
Facial Plastic Surgery at Our Indianapolis, Indiana Practice
The facial plastic surgery procedures offered at our plastic surgery practice can be performed alone or in various combinations to create optimal results. When many people hear the term "facial plastic surgery," they think of a facelift or a nose job (rhinoplasty). In addition to having mastered the facelift and rhinoplasty, Dr. Wally Zollman is skilled in performing numerous other facial plastic surgery procedures at Zollman Plastic Surgery including:
Facelift Procedure
A facelift, technically referred to as a rhytidectomy, can be used to counteract the loss of elasticity in facial skin, which leads to the formation of deep wrinkles and folds around your mouth and jaw, and create the appearance of jowls or a double chin. A successful facelift performed by a skilled cosmetic surgeon like Dr. Zollman can take years off of your appearance.
If you are interested in a facelift, plastic surgeon Wally Zollman, M.D., will discuss the probable results of the plastic surgery with you. During your plastic surgery consultation, Dr. Zollman will highlight the problem areas that a facelift can improve (mostly the lower face and neck) and will have you consider a variety of options, including combining the procedure with a forehead lift or some other plastic surgery procedure offered through our practice. He may also suggest the possibility of achieving your desired results through a less invasive procedure such as a "mini-lift" (also known as a MACS facelift) or facial liposuction.
Unlike facelift procedures of the past, the facelift technique used by Dr. Zollman does more than merely tighten the skin of the face. Facelift surgery begins with an incision along the hairline, by the ear, on the chin, or along the earlobe. Next, Dr. Zollman removes the excess skin, and fat that is causing the facial folds and wrinkles. After smoothing and tightening the remaining skin, Dr. Zollman will secure it with sutures to complete the facelift. The outpatient plastic surgery may take up to three hours.
Dr. Zollman and Staff,
I want to take the opportunity to thank you for doing such a beautiful job with my facelift. I am thrilled with my new looks. My teenage daughter thinks I look so much younger. I feel like it's Christmas! What a wonderful feeling to look like I've taken 15 years off my face. The results were perfect Dr. Zollman! I would recommend anyone to you.
Facelift Before and After Photos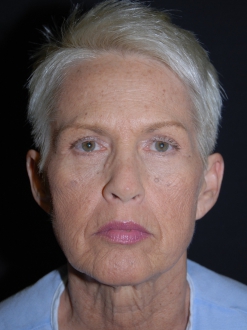 Before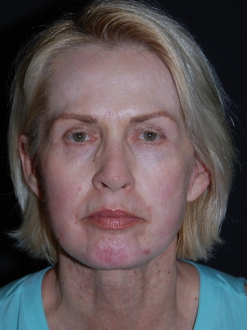 After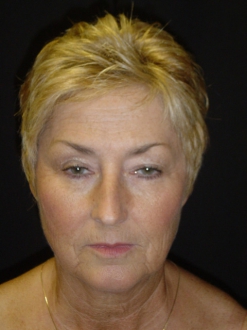 Before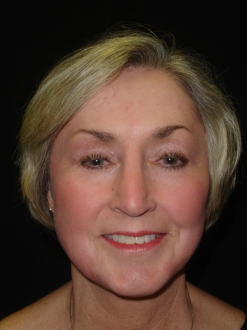 After
Contact Zollman Plastic Surgery
To learn more about the facial plastic surgery procedures, including facelift and rhinoplasty, that we offer our patients, contact Dr. Wally Zollman today. The staff at Zollman Plastic Surgery is professional, courteous, and helpful. They can schedule a plastic surgery consultation with Dr. Zollman or provide you with more information on all of our services and procedures.